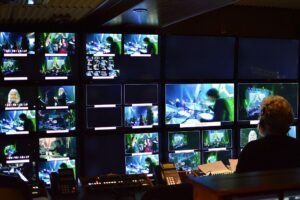 Spinal Tap

Behind the cameras with Spinal Tap,
"Unwigged & Unplugged"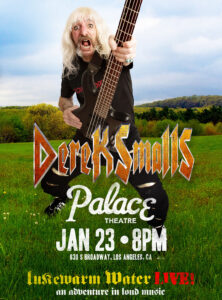 Floetry

"Fantasize" (DVD excerpt), DreamWorks
Derek Smalls

"Heavy Duty Rock 'n Roll" with Jack Black &
Tenacious D, from the film "Lukewarm Water Live!"

Norah Jones

"I've Got to See You Again" (live track),
Blue Note
Terence Blanchard

"Flow" (feature film trailer), Warner/Ryko

Danny, Wynton, Louis

Danny Barker and Wynton Marsalis talk about Louis Armstrong with historic clips and pictures. Ed Bradley of "Sixty Minutes" interviews Wynton at the New Orleans JazzFest 1989.

Scoring for Spike & Denzel

Terence Blanchard and saxophonist Brice Winston do six takes to get a solo just right for Spike Lee and Denzel Washington's "Inside Man" film sound track. At the famed Todd-AO sound studio in North Hollywood.
Cajun Rocker Live!

The famed Cajun rocker Zachary Richard talks about the synthesis of Cajun, Zydeco and R&B music with New Orleans rock and roll, and knocks out a massive festival crowd with his rocking squeezebox tune. Director: Jim Gabour.

Award-Winning Jazz

Jazz pianist Marcus Roberts and his band perform. From the award-winning RCA/Pioneer film "Deep in the Shed" shot at the historic Saenger Theatre in New Orleans. Producer/Director: Jim Gabour.

50th Anniversary of Rock 'n Roll in Memphis

NARAS' "Fiftieth Anniversary of Rock and Roll". An excerpt from a three-hour live concert film produced and directed by Gabour for the Grammy association, in this segment interviewing Elvis Presley's original band, including rare vintage footage and a live performance at Memphis' Symphony Hall.