Writing, producing and directing from his long-time base in New Orleans, Jim Gabour says he has never stopped learning. "The New Media change shape overnight, so every project I start brings in at least one new element — and that's why I enjoy it so much."
His career reflects that interest.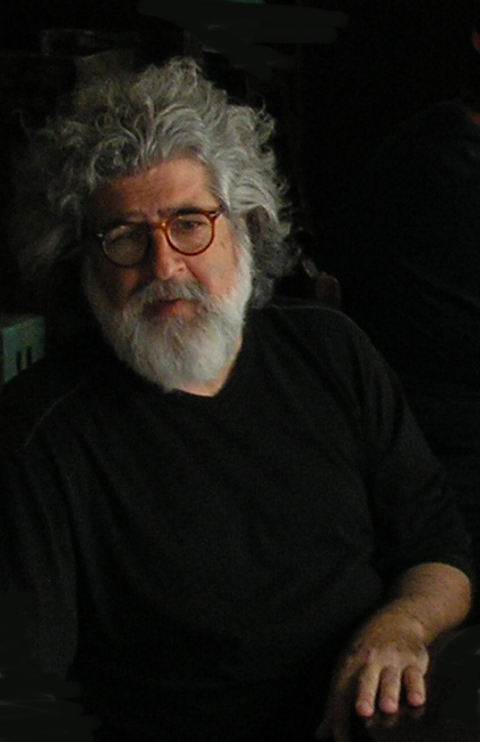 Gabour literally grew up working in the media. His parents published weekly newspapers in Louisiana for over thirty years. During post-graduate studies in Twentieth-Century Drama (he also has an MFA in sculpture), Gabour did the same for South Louisiana's first weekly entertainment tabloid, Gris-gris. From his experiences there, he went on to write, produce and direct broadcast television, a "cultural anthology" series which lasted five seasons, with Gabour moving on to write and direct his first feature film.
For the following decade, Gabour specialized in major television events that centered around music and diversity of cultures. Among the highlights of that period was a four-hour, live Mardi Gras broadcast for BBC1 and BBC2. Gabour produced and directed the show, beamed on eleven satellite links simultaneously from Carnivals in Rio, Trinidad and New Orleans. The next year he co-produced and directed a feature-length film for Island Visual Arts/Polygram Video on "the roots of American music", which was followed by a six-hour concert compilation series for American public television and home video.
The quest for the cutting edge has led Gabour to five US Cable ACE awards for Best Music Series and Best Music Director, music video medals at the International Film & Television Festival of New York and the WorldFest Film Festival, and two nominations for "Best Director, Music Special" . The Sunday New York Times dubbed him "an ardent musical anthropologist", though they luckily never heard how badly he plays guitar.
His award-winning "Tip of the Iceberg" music video with rapper Ice T and reggae legend Black Uhuru made network news when, only days after the riots, Gabour had the first film crew working full-time in South Central Los Angeles. Through the same period he wrote and directed projects for Brandon Tartikoff and Quincy Jones, including a co-production with Jones producing and writing 88 half-hours of a contemporary food series for television.
In 2001 Gabour was the featured director of the year at the International Broadcasters Conference in Amsterdam and had his new novel optioned for theatrical film development by Kelsey Grammer's Grammnet Productions.
In 2002 he produced and directed the Norah Jones concert longform for Capitol and Blue Note Records, which aired in 113 countries. In twenty countries the CD went gold or better after the concert broadcast. The CD has currently sold 17 million copies worldwide.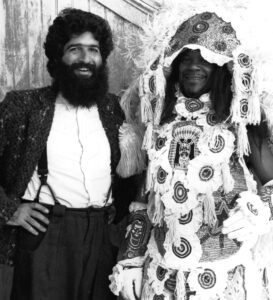 In 2003 his Norah Jones concert was issued as a multiplatinum DVD, spent five weeks at #1 in worldwide sales.
During the summer he produced and directed a full-length concert, a "making of" documentary, two music videos and eleven live audio cuts on the combination CD/DVD for the hiphop duo Floetry for Steven Spielberg's DreamWorks Records.
In Fall 2003 he produced and directed a documentary short and EPK on the making of R&B legend Al Green's first secular album in 28 years, for Capitol Jazz & Classics.
In Spring 2004 he produced and directed ten short documentaries on subjects as diverse as Elvis' first recording session to the building of B.B. King's guitar for the National Academy of Recording Arts & Sciences, culminating in a concert and awards show at the Memphis Symphony Hall dedicated to the "Heroes" of rock, and continued filming in an ongoing project on New Orleans' Mardi Gras Indians for Shout! Entertainment/Sony.
Through the summer he designed and acted as a construction consultant for a state-of-the-art audio/video production facility for JAZZIZ Magazine in the new JAZZIZ bistro north of Miami.
In Fall of 2004 he traveled with the band while directing a series of documentaries on Norah Jones' North American tour for her new DVD, "The Handsome Band Live 2004", featuring country star Dolly Parton and alt-folk artist Gillian Welch.
Working with Queen Latifah, Usher and Outkast, he delivered a second road documentary on famed soul singer Al Green in January 2005.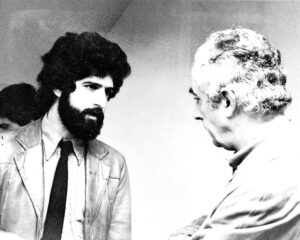 Shortly afterwards Gabour was awarded the position of Artist-in-Residence at Loyola University's prestigious Center for Music Industry Studies. In 2006 he was also named Professor of Video Technology.
As Producer/Director he received a 2007 Long-form Video Grammy nomination for his film "Flow Living in the Stream of Music" with trumpeter/composer Terence Blanchard.
In 2008 Gabour shot six short films for actor Harry Shearer's "My Damn Channel", an EPK for jazz/R&B singer Cassandra WIlson, and another short film for trumpeter Terence Blanchard.
In 2009 he went on tour, producing and directing Spinal Tap's 25th Anniversary concert DVD, and was again selected as featured director of the year for the International Broadcasters' Conference, conducting a masterclass on the "making of" the Spinal Tap film with Harry Shearer in Amsterdam.
In 2010 Gabour acted as principal organizer/founder of the BFA in Digital Filmmaking degree at Loyola University and was named the program's first Director.
Gabour's first novel "Unimportant People", re-edited in 2011, was published by Amazon in 2012, made available in multiple countries, and also on international Barnes & Noble, Books-a-Million and Wal-Mart sites.
2010-2016 He produced and hosted twelve hour-long Forums at Loyola University, with guests as diverse as John Goodman and "the women of Mardi Gras", French director Bertrand Tavernier, "M. Butterfly" playwright David Henry Hwang, the Skull & Bones Gang of New Orleans, actor/musician Harry Shearer of The Simpsons, Director of Photography Anastas Michos, A.S.C., and Robert Trujillo of Metallica.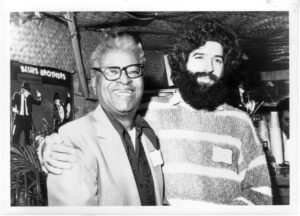 Gabour retired from the Loyola faculty in 2017, after a tenure of twelve years, and through 2018 toured Mexico and Costa Rica, writing reports for the International Guardian site and the New Orleans Times-Picayune print newspaper and its online component nola.com.
Gabour signed on to produce and direct the "Lukewarm Water Live!" concert film at the Palace Theater in downtown L.A. in the fall of 2018. The shoot in January of 2019 featured a dozen all-star rock musicians, two complete symphony orchestras, special guest stars actor Jack Black and Tenacious D, Dweezil Zappa and master guitar slinger Steve Vai. The three-hour film was hosted by Spinal Tap's bassist, Derek Smalls. Screened at 2020 Sundance Festival.
Through 2019 Gabour worked on and completed "Meow, Monsieur!" a collection of stories dedicated to his late father and his father's cat.
In 2020 Pelican/Arcadia Publishing bought rights to "Meow, Monsieur!" It was published in a dozen countries simultaneously on 22 MAR 2021. Gabour toured backing the book, which was still going strong six months later. He completed a sequel the same year for publication in 2022.