Jim taught film at Loyola University New Orleans from 2005-2017, and was Director of the Digital Filmmaking Program.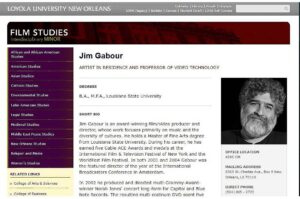 Loyola University, New Orleans, LA where Gabour held the position of Professor
of Video Technology and Artist-in-Residence.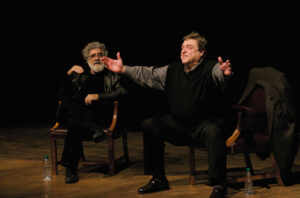 John Goodman premiered the Coen brothers film "Inside Llewelyn Davis" and
discussed that movie and his entire career with Gabour and his Loyola students.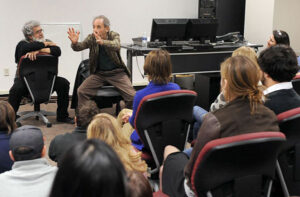 Writer/director/actor Harry Shearer of "The Simpsons" conducted a three-day
workshop with Jim on how film comedy works for Loyola filmmaking students.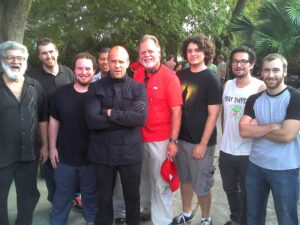 Director Taylor Hackford and action star Jason Statham with Prof Jim Gabour
and his Writing/Directing class on set of feature film "Parker".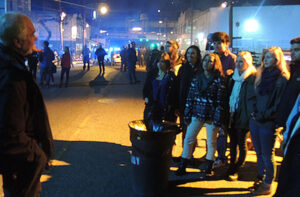 Gabour took his Writing/Directing class to visit with Theo van deSande, ASC,
director of photography on the set of Sylvester Stallone's "Homefront".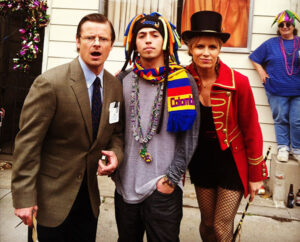 Loyola film student Alex Camera and 36 other of Prof Jim Gabour's film students
were acting extras on two separate episodes of HBO's "Treme".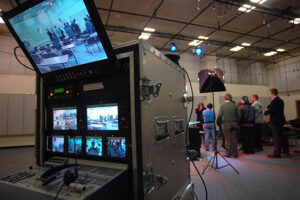 Jim demonstrates one of Loyola's portable mini-studios for an "Introduction to
Digital Filmmaking class.